Begin anytime
Welcome! Would you like to swing by for a visit? Please call or write us to book an appointment: if you just drop by, chances are we're teaching or tutoring. Most people start by registering for a free diagnostic SAT or ACT. We have them every Saturday and Sunday at all of our hubs. After taking the test, every family gets a free 20 minute consultation to devise a prep plan.
Bell Works Metroburb - Suite 3103, Ground Floor
101 Crawfords Corner Road
Holmdel, NJ, 07733
M-F 10a - 9p
Sat & Sun 9a-5p
info@foleyprep.com
Finding Suite 3103: Park and enter at Visitor's Entrance. The receptionist will direct you to walk past the cafe area, make a left, and we are just down the hall along the west side of the building. We are on the ground floor. Play this YouTube video to see the path inside Bell Works.
All students are welcome to take classes at any Foley Prep Hub, including the Rumson-Fair Haven and Freehold Hubs. You can float back and forth for classes and practice tests to suit your schedule.

Most people prep for SATs and ACTs over the course of several months.

For Summer 2019, we'll have 4 and 7 week class and tutoring packages.

1-on-1 Academic and Test Prep tutoring.

Small SAT and ACT classes - average class size: 3 students

We will help you determine which test is better: SAT or ACT. Practice SATs and ACTs every Saturday & Sunday during the school year, and 6 times a week during the summer.

Classes 7 Days a week except November 21,22, December 24-26, and January 1st - keep scrolling for schedule.

Boot Camps - press here to view Boot Camp schedule.

3 meeting rooms and one big testing room.

Inspiring ambiance in a masterwork of architecture.

Go to our Pricing Page for package information.

Note to SAT Prepsters: our Khan Class Code is NCQ6PWVC
Holmdel Weekly Class Schedule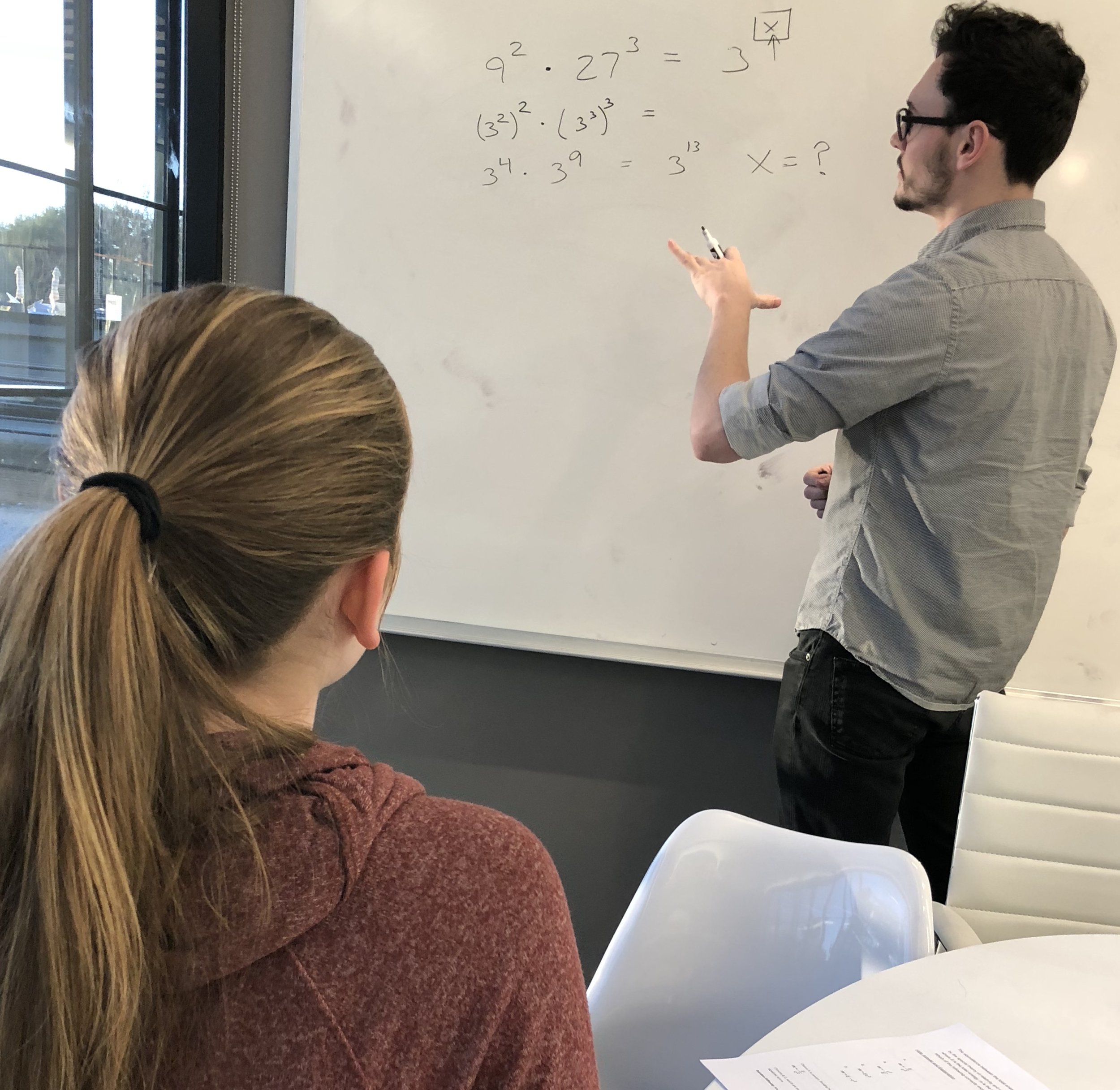 Contact Us
Please call us. If you leave a message, we will respond very quickly - we are often on the other line or teaching so cannot always answer the phone.
info@foleyprep.com